Bloomberg & Bitcoin
Bitcoin has a mixed relationship with Bloomberg. We have discussed before some of the negative takes on that platform which I have taken issue with. All told though, the criticism is good. No financial asset is more criticised and maligned than bitcoin, so it was rather encouraging this week to read a detailed report from Bloomberg about the crypto ecosystem. The report itself is worth a read in full here
The key for me is more the context, rather the content. Notably:
The comparisons are to entire asset classes. Bitcoin v S&P500 v Gold
Clear focus on the futures market and how it will control volatility inside a bull market
The discussion is about rebuilding market infrastructure in the context of crypto
It is significant that the conversation has moved from "if, maybe, perhaps" to how bitcoin fits into the wider financial infrastructure. All steps along the road.
If you were looking for signs, this was a big one.
Halving
Just 10 days to go now until the bitcoin halving. No other commodity has a supply curve like bitcoin and predictions about what might happen short term will be as good as guesses. That doesn't put me off though, so I'll guess:
1. In the final few days before the halving, the price will start to fall. That's because people will look to front run post-halving selling
2. Immediately post halving, more falls. The people who didn't front run the selling, sell anyway, declaring "I knew it"
3. Headlines: "Bitcoin Halving Fails to Deliver". At that point bitcoin will still be the best performing asset of the year but that won't matter, or get mentioned.
4. People stop talking about the halving. Instead of there being 1800 new bitcoins every day, now there are only 900. The price rises for the next four years.
5. It's now May 2024, go to 1.
Our strategy is to buy from the people in 1 & 2 and to hold for the long term.
Beware random injections
In a sign that things are returning to normal, the US President this week recommended we inject disinfectant into our bodies if we feel unwell. In many ways this advice passes several logical tests, however most people (certainly not all) are sufficiently well versed in second and third order effects to know that doing so, while killing the virus perhaps, might also kill the host (that's you).
Here's Reckitt Benckiser, the manufacturer of Dettol, getting in before the law suit: "under no circumstance" should its disinfectant products "be administered into the human body (through injection, ingestion or any other route)."  A helpful clarification.
I raise this only because direct injections into the host are the current theme of global monetary policy. In this case, a body so complicated almost nobody understands it and so nobody complains about the 'logical' treatment. The logic here is equally flawed though, while it might help the immediate issue, it will ultimately kill the host. Indeed the higher order effects are simply not known. All we know is it didn't really work in 2008 and have drawn the unlikely conclusion that higher dosage is required.
The USA is up to 35% of GDP in stimulus money so far and we are barely out of Q1. It is a very large amount of disinfectant.
YouTube
I first found bitcoin on YouTube. It was an excellent series called Bitcoin 101. There are 36 videos, hours of content and they really are excellent. The series started in 2014 so some of it is a bit out of date, certainly the presenters price predictions. Since then, the YouTube atmosphere for bitcoin videos has changed rather, indeed it is now very easy for publishers to get banned on YouTube for talking about bitcoin. The issue appears to be if you try and "undermine the monetary system" then you can get banned.
In a similar vein, the YouTube CEO this week announced that the platform would remove any content that didn't comply with the issued positions of the World Health Organisation on Covid19. That's rather concerning, since the WHO haven't had a great first half as far as Coronavirus is concerned.
Bitcoin 101 has so far survived Big Brother's crackdown though. For anyone really interested in how the whole thing works it is a great reference and the way things are going, it might not be on there forever.
Africa leads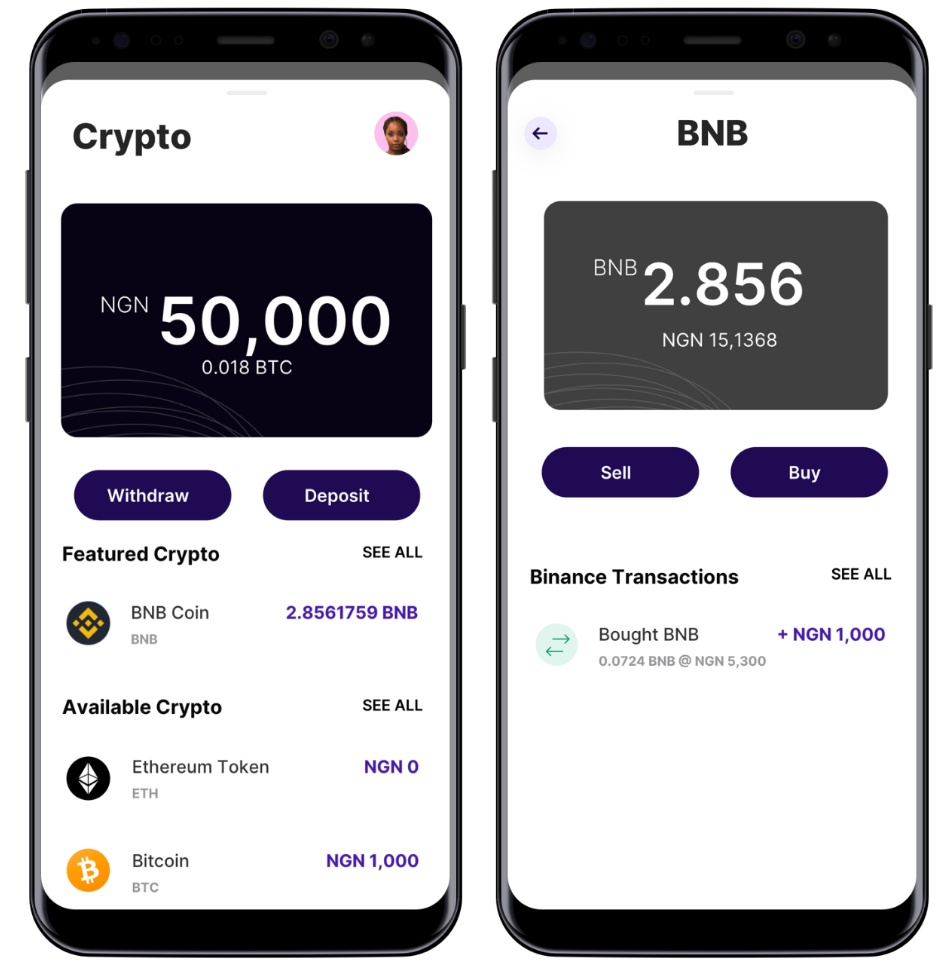 We often discuss China leading the way in blockchain development. However, in terms of deployment and usage, Africa is miles ahead. Binance has launched its social payments app 'Bundle' in Nigeria. The app is pretty simple and is much like Jack Dorsey's Cash App. You can hold local currency, Binance coin and bitcoin in the wallet and pay and transfer with any of those.
As with most things, adoption comes from need. The more stable your currency the less you need bitcoin. We focus a bit too much on what happens in China and America when, for our purposes, mass adoption (as opposed to institutional adoption) is likely to start in real numbers in Africa and South America. A good example currently being Lebanon, where bitcoin trades at US$15,000, a 100% premium to the wider market, that's because their currency is collapsing and the people want out.
Do not underestimate what Binance are capable of.  If you are searching for the next google/amazon they are well worth a look and if you are an investor in our Managed Fund, rest easy. We bought our first stake in 2018.